Wow—what a week! All of us here at SparkPost are still coming down from the buzz that was Insight 2015. Monterey, California, the venue for this year's iteration of our annual user conference, was just as lovely as to be expected. The weather really cooperated: warm sun, sea breezes, and all the charm you'd expect from the famous Cannery Row. (By-the-by, a genuine thank you to our hosts at the Monterey Plaza Hotel & Spa, Restaurant 1833, and Cibo for giving fantastic hospitality to our motley crew of email marketers, developers, and postmasters.)
Our Insight conference is the premier meeting ground for marketers, technologists, ISP insiders—really, anyone involved with email. It featured speakers with deep expertise in running, managing and using next-generation email infrastructure on a large scale. Hands-on sessions featured members of our product team and longtime expert customers helping attendees to get the most out of their SparkPost, Momentum, and PowerMTA infrastructure.
So, yeah, Insight was jam-packed with great content, and we'll be going into depth on some of the various sessions over the next couple weeks. But I didn't want to let any more time go by before sharing just a few of the highlights of the week.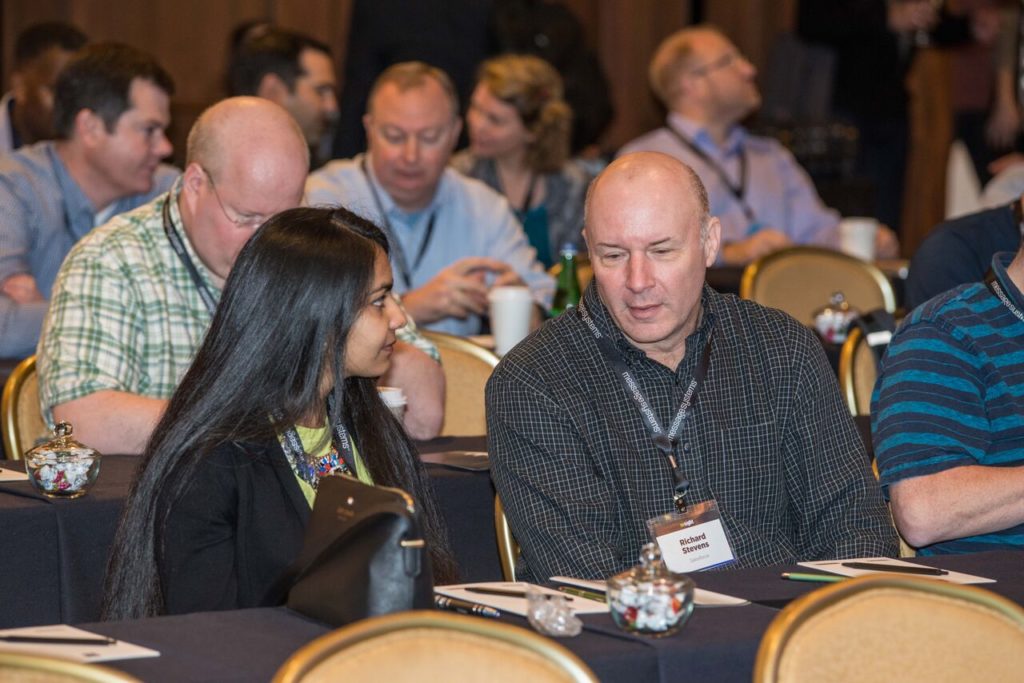 A Segment of One. SparkPost CMO Steve Dille talked with a panel of savvy marketers about how they are using big data, transactional and triggered email, and SparkPost to reimagine how email marketing drives the entire lifecycle of individual customer engagement with businesses like Zillow, Etsy, and CareerBuilder. It was an eye-opening discussion that showed just how far the state of the art has evolved from old-school, bulk email marketing. I truly was impressed by the sophistication (and respect for their customers' needs) that these experts evinced.
ISP Panel. This panel is always an Insight highlight, and this year's ISP discussion was no exception. Along with our own Len Shneyder as moderator, insiders from AOL, Yahoo, Cox, Comcast, and Rackspace shared their point of view from the eye of the hurricane, the future of email, and threats to inbox security. While we often talk about the importance of understanding how ISPs shape their customers' inbox experience and affect message deliverability, Insight is a rare opportunity to hear it straight from the horses' mouths.
Customer Excellence Awards. Seeing what SparkPost customers have done with our service and software was the huge highlight of Insight for me, personally. At the final Insight session, we formally recognized four customers that really have helped our company become the success it is today and that provide clear examples of leadership in the email industry: Capital One, CareerBuilder, Zillow, and Yesmail. These companies have done amazing work with SparkPost and Message Systems. Their use cases and success stories are so compelling that I'll be going into more detail about their awards in a future post. But for now: kudos!
The SparkPost Lab. Developers and other technically-minded folks had a chance to get hands-on with the SparkPost API and web UI and get advice from our team of developer advocates. Visitors to the SparkPost Lab also had the opportunity to try out mini-hacks like signing up and sending an email, consuming webhooks, and querying our message events endpoints. And did I mention that one lucky lab visitor won a sweet BB-8™ droid? 😉
The Insight Express. While Monterey isn't all that far from San Francisco and Silicon Valley, you've got to admit that riding down in a fully-equipped coach bus makes it a lot easier to squeeze in a last few emails, talk with peers, or enjoy a beverage of one sort or another! So cheers to the riders of the Barry Bus [sic]—it was great to get to chat with you! (And a special thanks to our bus drivers for making the journey safe and comfortable.)
Did you attend Insight 2015? We'd love to hear about your experience. Send us a note or tweet with the hashtag #SendLikeABoss.
—Brent
@brentsleeper